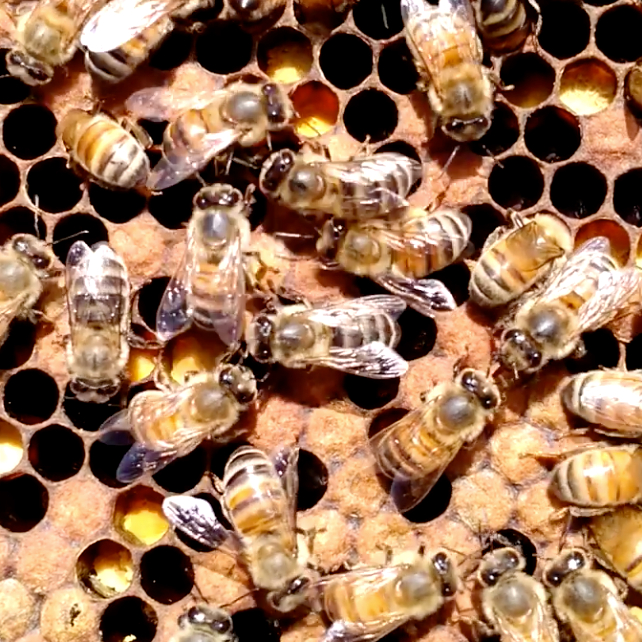 Champion Hill Farm
Contact: Greg Griswold and Therese Povolo
Address: 200 S. Marshall Rd. Beulah, MI, 49617
Email Address: grizbee2@yahoo.com
Phone: 231-882-5855
About Us
Champion Hill Farm is a small beekeeping, honey packing business, owned and operated by husband and wife, Greg Griswold and Therese Povolo located in Beulah Michigan of Benzie county.

We gather pure, delicious honey from our bees and use carefully controlled processing methods to provide high quality honey to our consumers. Our honey is sold at local groceries, specialty shops and the farmers' markets of Benzie, Grand Traverse and Leelanau counties.

Most of our hives are located in the rural, wild habitats of those same counties, while others thrive on local organic farms. We pride ourselves in achieving sustainable beekeeping through intensive care in our hive management.

Our motto is "To know bees is to love bees" as we enjoy giving each hive individual care, respect and attention.
Practices
Integrated pest management, chemical free hive treatment methods.