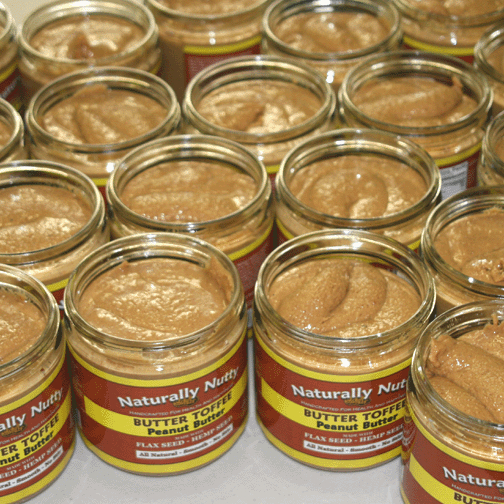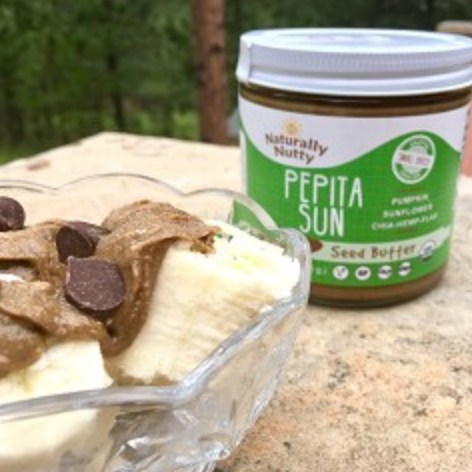 Naturally Nutty Foods, Inc.
City: Traverse City, MI,
Email Address: Katie@naturallynutty.com
Phone: 231-883-3645
About Us
I am a Vegan Mom who lives in Traverse City, Michigan with three great kids and a great husband. I love peanut butter, and in 2007 began searching for the ultimate product for myself and, more importantly, my kids. I didn't trust the major brands and needed to know that my kids were eating pure, healthy food.

I was on a quest for a peanut butter that tasted amazing and, at the same time, was packed with natural and organic ingredients. I love hemp seed and flax seed because their benefits are endless (see health info page) but I couldn't find any peanut butter that used them at the time. While there are some good peanut butters out there, nothing seemed perfect. I was looking for a healthy alternative to the major brands without compromising taste and texture.

Eventually I couldn't find what I was looking for and just decided to create my own. I found out quickly that it was hard work but I was lucky to have the help of friends and family. Since the peanut butters were such a success I ventured into other nut and seed butters like almond, sunflower and pumpkin seed. Each one has its own challenges but I am so happy to be able to offer something for everyone with or without peanut and tree nut allergies.